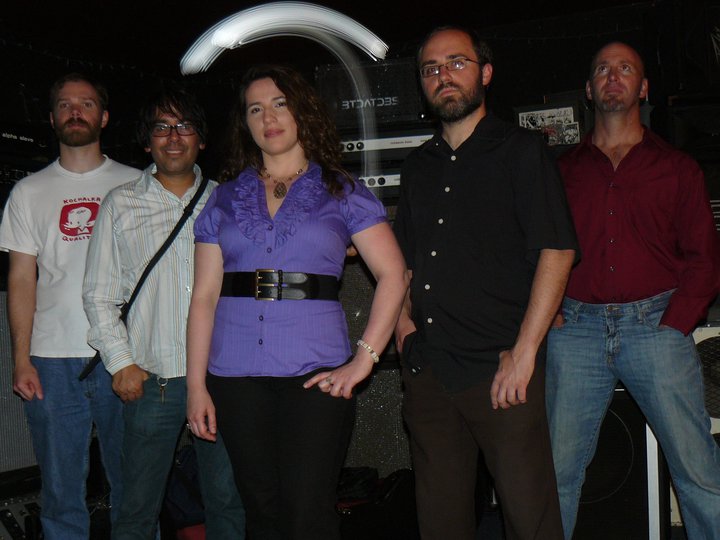 The Evildoers
➤

Back to all music projects
In 2003, I returned to Austin after finishing my Master's degree in Michigan and formed The Evildoers with a friend and former bandmate, Charlie Campbell. The band createed classic pop/rock music, with three- and four-part harmonies and vocal interplay, as well as sounds that pushed the envelope sonically and challenged listeners. Almost every song was different, from sweet, romantic chamber-pop to throbbing disco beats and hyper-charged punk-inspired rock.
From 2004 to 2011, we played around 50 shows in Austin and San Antonio, building a loyal following. We released a six song demo, Seven Cliques, as well as a full-length album, Pop Fantasy/Rock Empire.
The band went through a number of lineup changes, featuring nine different band members, with Charlie and me being the only constants. While beginning to record our second album, I felt that the band had run its course, and I made the difficult decision to leave, forming Proud Peasant.
Charlie and the other band members retired The Evildoers moniker and formed a new band, Going Lizard.